by Ugo – 1ère AMA CV PM
Lycée Polyvalent Don Bosco Marseille
From November 29th to December 3rd, Mathias, Lauriane, Adrien, and I participated to the Erasmus+ project mobility in Paris, with our teachers, Mr. Criado and Ms. Gastaldi, and our Spanish partners from Salesianos de Zaragoza. This project focuses on film making and art.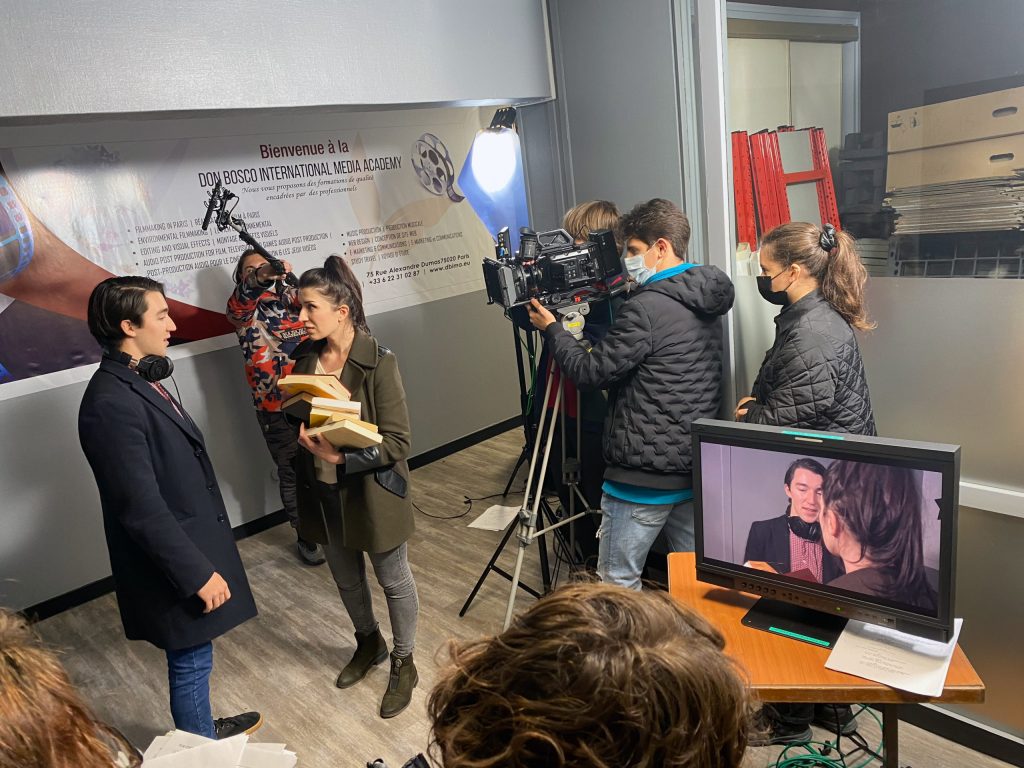 On Tuesday, we were welcomed at the DBIMA film making school, a post-bachelor school which offers several trainings and we stayed at the youth hostel D'Artagnan. On the first day, we went through the week's schedule in a conference room and then we started to shoot our mini-film. The story was about two students who bump into each other in a hallway, where they seem to fall in love, after noticing their names matches based on a book they like. We experienced all the aspects of a film shooting. We were able to take turns as the director, the camera operator, the camera assistant, who claps, the boom operator (for a microphone on a long stick) and more. At the end of the first day, we got interviewed about what we had learnt.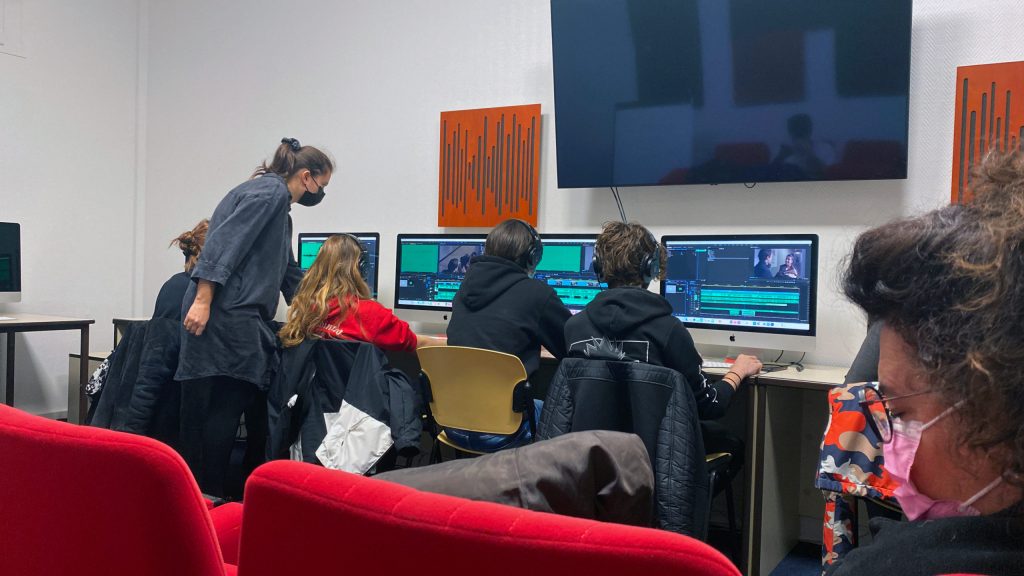 On the second and third days, we attended a cinematography class where we learnt about lights placement and their importance, the different formats of a film set camera and a lot of technical information. Afterwards, we started editing the movie. We had to add some music, some dubbing, some sound and some effects to the raw shots. Once it was done, we were able to work on the movie posters! Everyone designed one and we reviewed all of them. At the end of the mobility, we all got a certification for the activities done during the past three days!
Every evening, after leaving the school, we did some sightseeing in Paris and visited some museums such as the Museum of Art and Industry.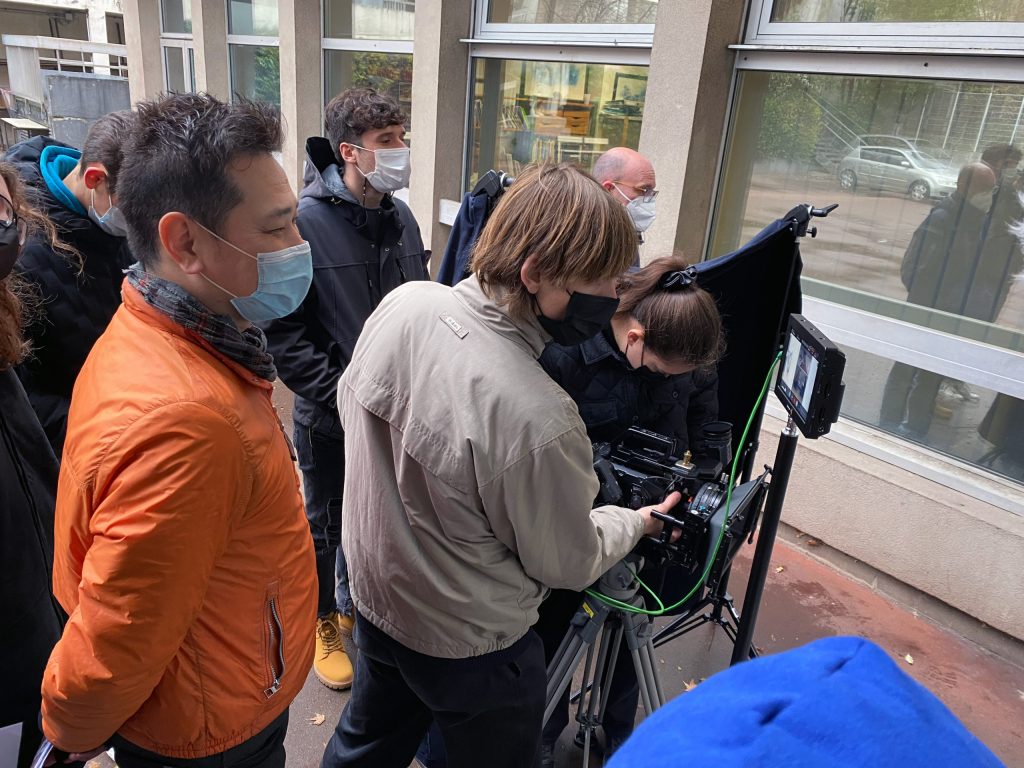 It was an incredible an experience, my English is now more fluent as I had to use it during the whole week ! Now, I know a lot about film making and post-production thanks to this Erasmus project. Besides, I appreciated spending time with our teachers in a different context.